Kathmandu, Nov.21: Prime Minister Pushpa Kamal Dahal 'Prachanda' said that Nepal is at high risk of the climate change.
Addressing the National Climate Summit held on issues relating to National Climate Change on Tuesday, PM said, "We have been facing multifaceted challenge regarding change, precipitation and timing of rainfall, rise in temperature, change in climatic condition in rainy season, rise in disaster and outbreak and other extreme incidents because of climate change ."
He said that, "The impact of the climate change are being seen in Nepal as a form of melting of glacier Lake and explosions in the Himalayan region, landslide and drought in Hilly region, and flood and landslide in Terai region. The studies have shown that because of the rise in temperature two third of the ice storage will melt in Himalayas of this region."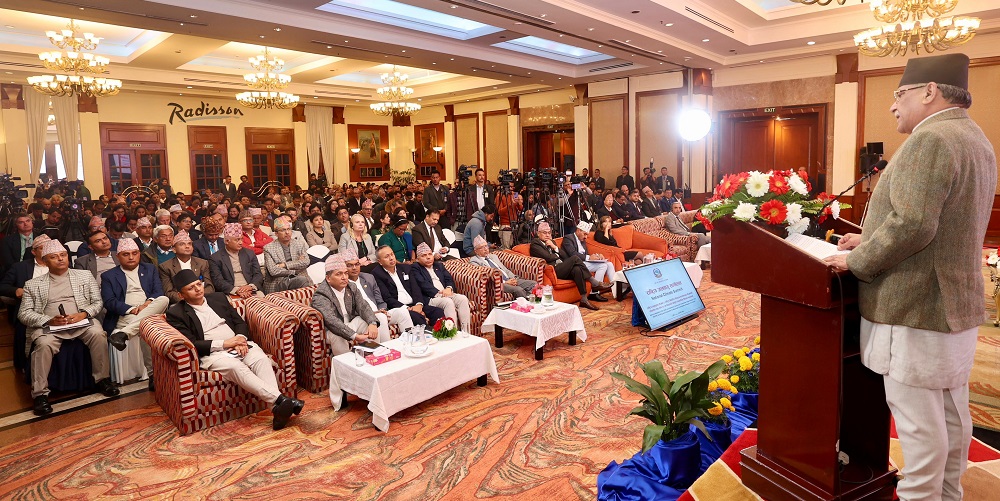 According to PM, global warming has a tremendous impact on sectors which are contributing immensely in the economy of the country such as agriculture, water resources, tourism, including security of food, export of water, living and security.
The climate crisis and risks are bound to increase in the future owing to the downfall in the economic and social sector, livelihood of people, increasing health and food security issues,