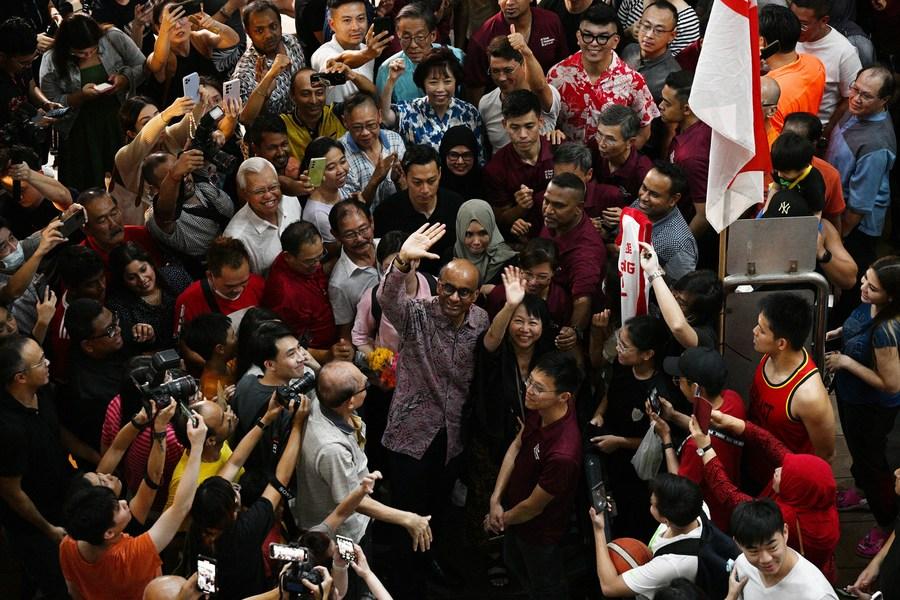 Xinhua : Former senior minister Tharman Shanmugaratnam was elected as Singapore's ninth president on Friday after garnering 70.4 percent of the total votes.
His rivals Ng Kok Song and Tan Kin Lian received 15.72 and 13.88 percent of the votes respectively, according to an announcement by Returning Officer Tan Meng Dui.
Over 2.48 million Singaporeans voted in the presidential election.