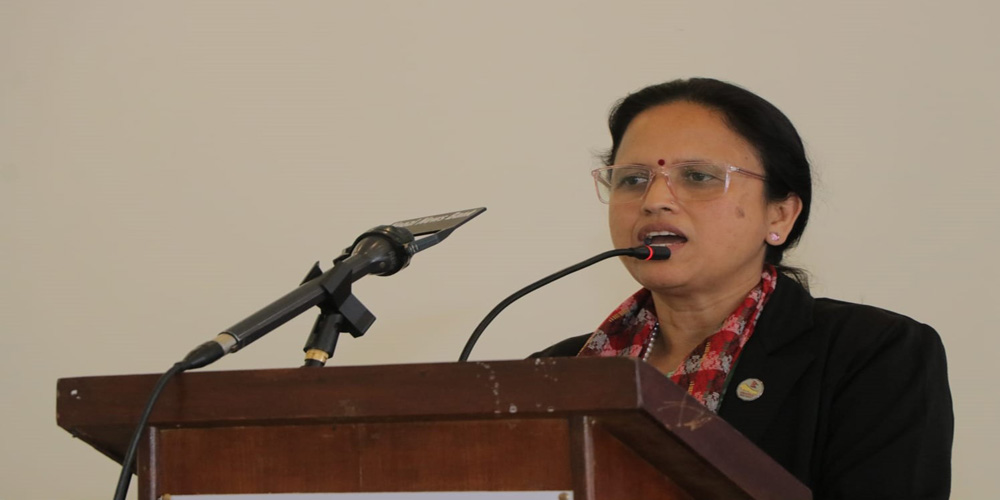 Kathmandu, Apr. 6: Minister for Communication and Information Technology Rekha Sharma has assured cine makers of assistance for producing quality movies.
"As the present time demands for the use of high technology in shooting and exhibition and Nepal also needs to compete in the international film industries, it is high time the film makers focused on quality, and the government is ready to provide help by means of appropriate laws and policies," said Minister Sharma.
She was speaking at a programme organized by Nepal cine makers association for extending congratulations and best wishes to newly elected executive members of different organisations related to the film industry.
Referring to Film Development Board, she underlined the need for the Board to concentrate on settling problems related to the film industry.
She said Film Act will be refined soon so as to ensure that it is updated and reflects present times.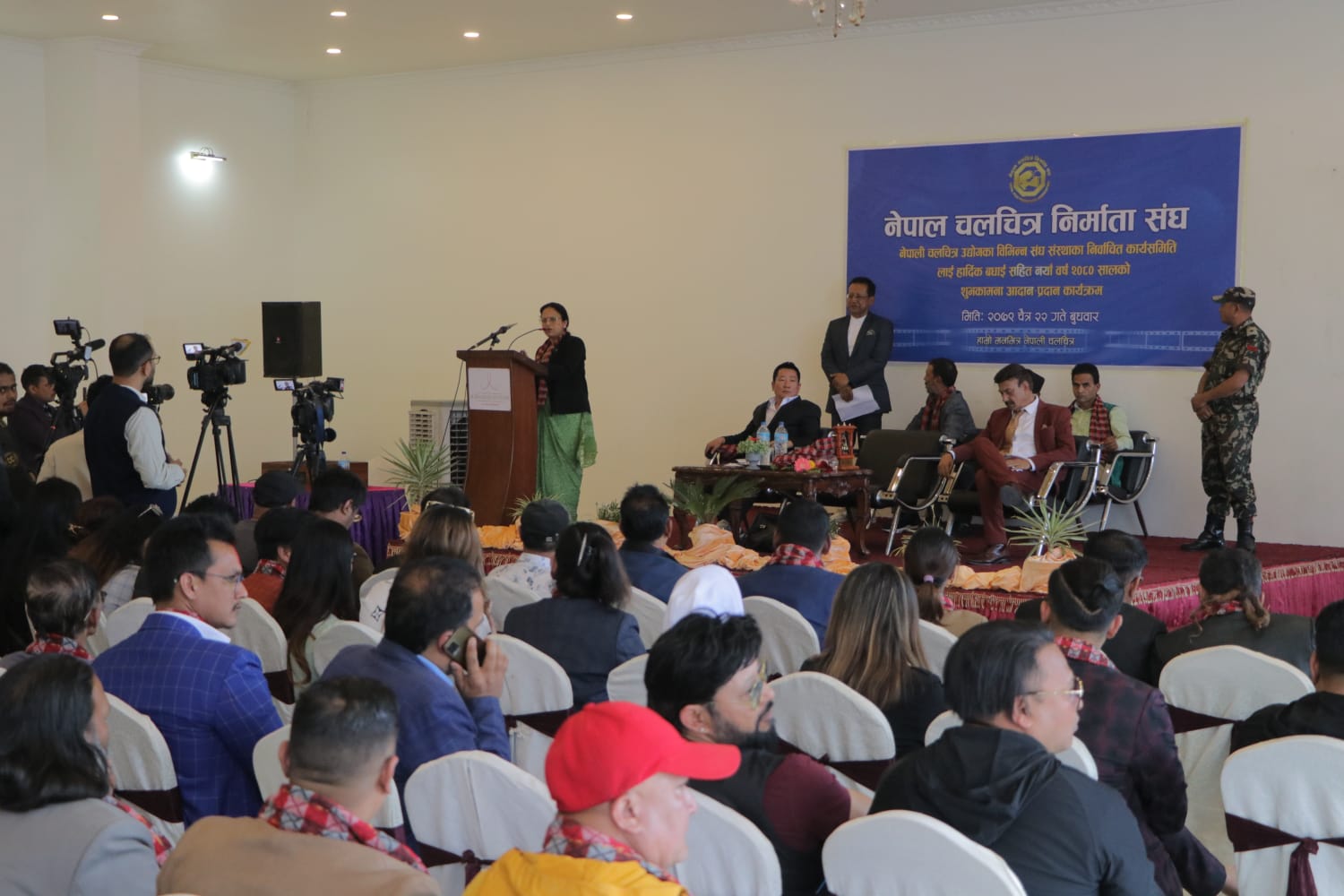 "Film industry is not only a means to produce entertainment products, it is an industry that also produces messages for the society. Therefore, it is necessary to strike a balance of subject, message and art while making cinemas," she said.
She viewed that film industry can contribute to prosperity of the country by capturing natural beauty as well as cultural diversity of the country in the cinemas and making their publicity in the international levels.