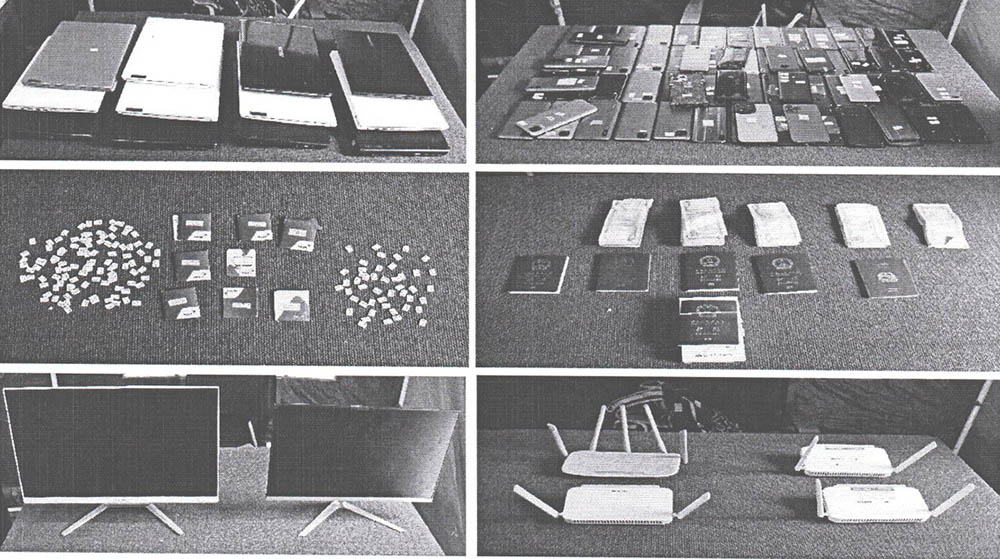 ,Kathmandu, Mar. 30: Police have arrested nine Chinese nationals and 10 Nepali citizens for alleged involvement in cybercrime-related offence.  
Organising a press conference, Kathmandu Valley Crime Investigation Office made them public on Wednesday in Kathmandu.
On December 23, 2019, Nepal Police had also detained 122 Chinese nationals under the cybercrime charges. But later, in lack of sufficient proofs, they were later deported to China according to Nepal's immigration law.
After four years on Wednesday, the Valley Crime Investigation Office detained them from Mahadevkhola and Chandol area of Budhanilkantha-2
for running online cheating business in which Nepalis were made and
found victim.
"We have received proofs that some Nepalis have been found victimised through the online shopping and business run by the Chinese nationals here and thus, we have arrested them to crack down their nexus," said Chief and Senior Superintendent of Police (SSP) Dr. Manoj KC.
According to KC, it has been found that Nepali citizens have been cheated by saying they will get 30 per cent benefits if they join their business through WhatsApp and Telegram application.
"It has been found that forcing some Nepalis to open an account on Telegram through the WhatsApp, they were led to a gang of fraudsters through a channel called Operation Teacher," Dr. KC claimed.
"After the money is deposited in the account, the goods are sold online, which are made available to the victims and the same goods have to be sold by them and the profit earned
from that selling will have to be transferred to the company and after 14 days of the selling of the goods, they were said to provide 30 per cent of the profit," said Dr. KC.
Later during police investigation, it was found that the victim had sent money to an account opened in the names of Rajkumar Lama, Buddhi Raj Shrestha, Indra Tamang and Prayas Bhandari at NIC Asia Bank.
Meanwhile, arrested Chinese citizens had staged protest when the police held a press conference to inform about the arrest of Chinese nationals and made them public in front of the media. They not only chanted slogans on the premises of the Valley Crime Investigation Office, Baneshwar, they also slept on the office premises.
"They were brought out with handcuffs and protested lying down in front of the office. They tried to harass some media persons who tried to take their pictures.
I did not understand what they said because they spoke in Chinese. However, at the end, it was understood that one person asked a question
saying, 'why'?"