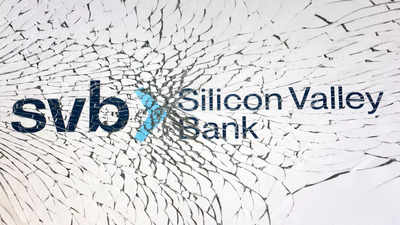 NEW DELHI: The move by the US regulator to calm markets by assuring troubled depositors of Silicon Valley Bank access to all their money beginning Monday is expected to provide some relief to startups, which have been scrambling to find ways to retrieve their deposits stuck with the California-based lender.
Siddarth Pai, founding partner at 3one4 Capital, estimates Indian startups' exposure to SVB to be in the range of $2.5-3 billion. "The move has definitely given some comfort to startups, but the bigger question is whether founders will be able to transfer all their money out of the bank at one go and if the system will be able to support the withdrawal process. The backend infrastructure of the US banking system is not as robust as that of India's," he told TOI, adding that large withdrawals may take place if no new management steps in.
"There's a crisis of confidence now. They need to get comfort in the process. Until then, there will still be some uncertainty in the market," Pai said.
For the time being, companies are feeling a little relieved. The founder of a local B2B startup backed by US technology startup accelerator Y Combinator said the announcement is favourable for startups and VCs. "Also, never has any depositor lost money in a bank run or failure. Even companies which had not prepared for such an eventuality would have survived after navigating a brief period of disruption. There are anyway lots of companies providing line of credit to startups now," the founder said.
Minister of state for electronics & technology Rajeev Chandrasekhar said in a tweet that with this move of the US government, looming risks to Indian startups have passed. "Learning for Indian startups from the crisis – trust Indian banking system more," Chandrasekhar said.
The collapse of America's 16th biggest lender, often relied upon by new age tech firms to service their banking processes, sent the startup community into a tizzy. Inability to access funds typically hit startups' working capital requirements, disrupting daily operations.
Pai said at least 60 of India's more than 100 unicorns are headquartered outside India. "Almost all the SaaS startups are based overseas. Y Combinator backs some 250 odd Indian startups, 90-95% of which are based outside India," said Pai.
The key development that startups and the broader markets will now track is the takeover of SVB by a credible buyer. "No businesses will go back to SVB unless it is acquired by a large bank," say experts. "How quickly a new buyer comes in for the main bank will be key," said Atit Danak, partner and head, CoNXT practice at Zinnov.
"Several Indian origin startups, including many backed by Y Combinator, have deposits in excess of $250,000 in SVB, which is the maximum protected by deposit insurance. This announcement (lifting of the cap) will come as a welcome relief to these startups, who have already been reeling from a financial crunch exacerbated by a drying up of venture capital globally," said Pranav Bhaskar, partner at SKV Law Offices.
TNN