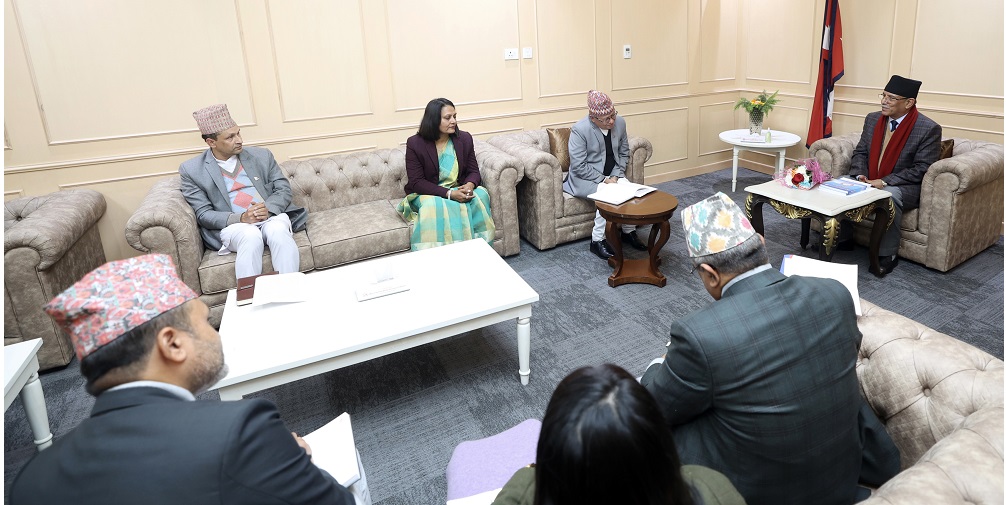 Kathmandu, Feb 1: Prime Minister Pushpa Kamal Dahal 'Prachanda' has said that good governance would be established in the society alongside a guarantee of people's right to information.
Promoting people's right to information would create a new climate for development, he said today while receiving the annual report of the National Information Commission amid a function at the Office of Prime Minister and the Council of Ministers in Singhadurbar.
"The more information is disseminated and a guarantee of people's right to information, the more good governance is established in the society. This will also create a new environment conducive to development," he said.
The PM on behalf of the government pledged to provide the required help to ensure people's right to information.
The right to information is connected to people's control, surveillance and interference in the governance system, he viewed that there would be transparency, and anomalies would be controlled when people are well-informed.
On the occasion, the Commission's Chief Information Commissioner Mahendra Man Gurung said the report of the affairs of the Commission for the previous fiscal year was submitted to the government. (RSS)