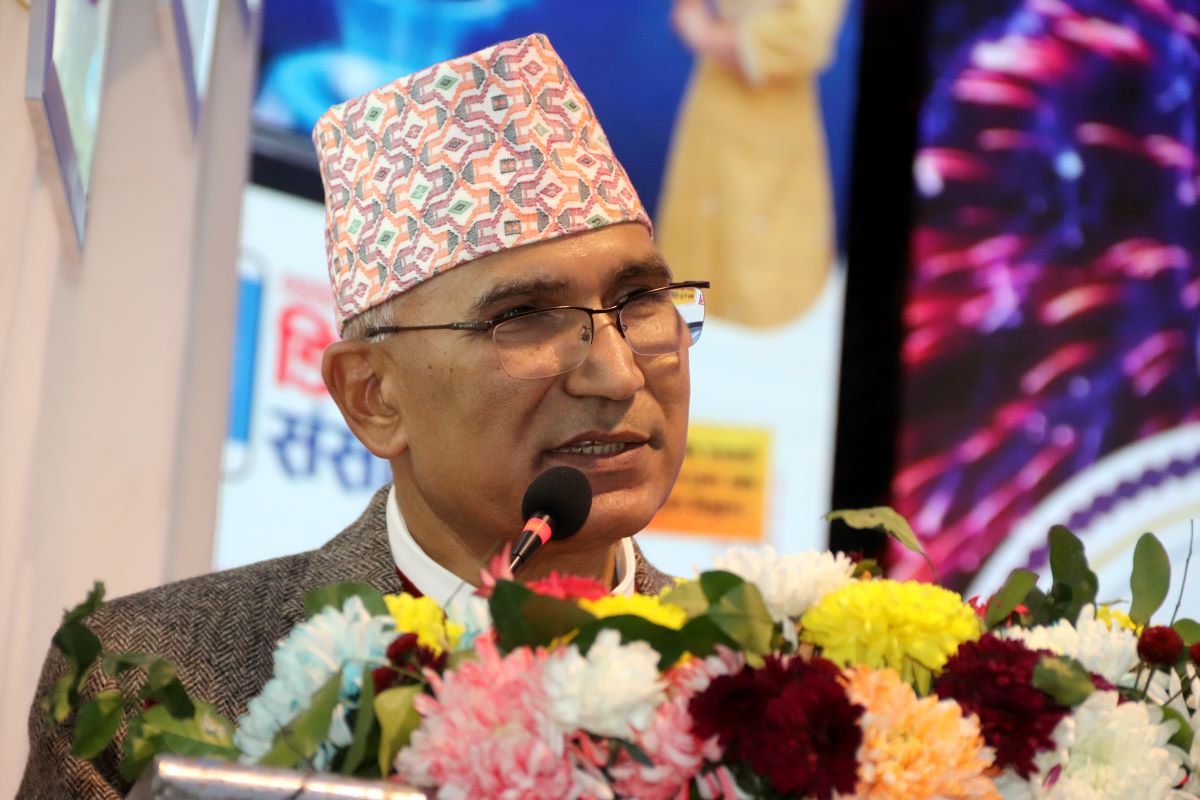 Kathmandu, Jan 24: Deputy Prime Minister and Finance Minister Bishnu Prasad Paudel has highlighted the need of freeing public enterprises from political interference.
He argued that no political meddling should occur in the state-owned public enterprises so as to make them more commercial and competitive. He clarified that the incumbent government would not impose any such political interference.
"It is necessary to liberate public enterprises from political interference. Today's mentality should not be shaped in a way to continue past mistakes. The government would not impose political interference. If you find government meddling within the institutions, I will be in a position to respond to you directly". Finance Minister Paudel added.
Sharing that the government has placed emphasis on reducing public expenditures, he asked the public enterprises to adopt austerity in lowering regular expenses.
"Not only minister, ministry and government offices but also the public enterprises are required to slash recurrent spending. Performance should be transparent, accountable, professionally competent and honest. All sides need to adopt zero tolerance policy on corruption", he further emphasized.
The Rastriya Banijya Bank (RBB) having government investment should not merely be focused on generating profit but also on delivering services in the welfare of the general public.
"The objective of the banks with government investment is not only to make profit. You should properly mobilize your resources to cater to the credit need of the disadvantaged population. The bank should play crucial role for the economic development by spurring investment in productive sector", the Finance Minister said while issuing directives to the RBB employees.
In order to make the government-owned banks competitive, the existing business model should be transformed adopting further innovative tools, he highlighted.
Now the country's economic situation has become weak, he said, adding that the government would speed up its performance soon.
"Capital spending is low. Liquidity crunch is prevailing. Interest rates should be emphatically kept in the much-needed limitation. The economy is facing myriad of challenges. Now the government has just taken its shape. Performance is yet to be done", he added.
The finance minister also shared that the government was working to attain the targeted economic growth rates in the current fiscal year. (RSS)