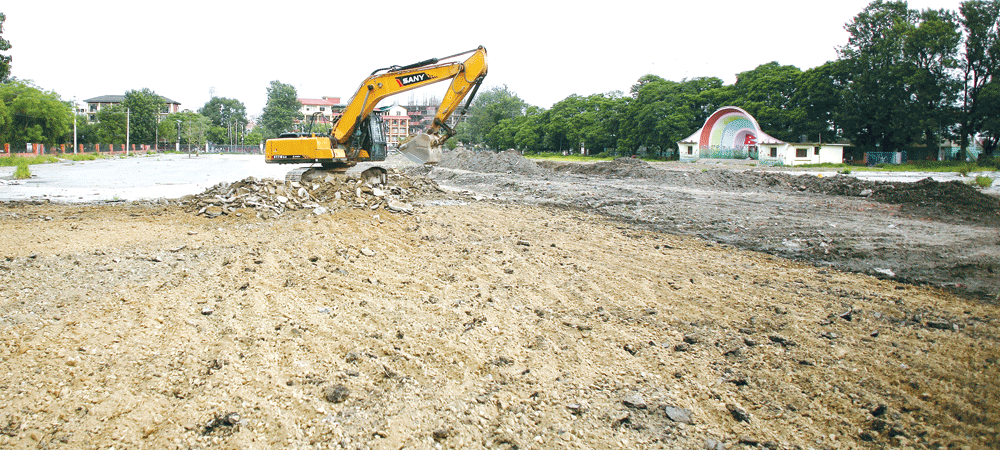 Kathmandu, Jan 2: The Open Tundikhel Campaign has called for suspending the process to build a multi-storey building along with a parking lot at the local open theater in Tundikhel.
The Campaign said the space remaining as a natural water recharging station in the capital must not be used for constructing cemented structures and it would be compelled to protest if the process was not suspended at the earliest.
A delegation from the Campaign today met with Kathmandu metropolis deputy-mayor Sunita Dangol and not to implement the project. Receiving a memorandum, the deputy mayor assured that just a feasibility study of the project was about to take place and a further step would be taken being based on the same assessment. As she said, the local government is completely committed to protecting the public and open areas in the capital.
Former minister and Nepali Congress leader Bhimsen Das Pradhan, the delegation member, requested the local government to move back from its decision to build the structure in Tundikhel. A large portion of the Tundikhel has been already occupied by physical structures and it should not be further encroached on as the water ponds and water spouts in the Kathmandu Valley, according to the leader.
Submitting a memorandum to the deputy mayor, Campaign coordinator Bijay Shrestha urged the local government not to take their call to suspend the process lightly.
The project aims to seize the natural water recharging stations and further encroach it, the Campaign concludes. (RSS)